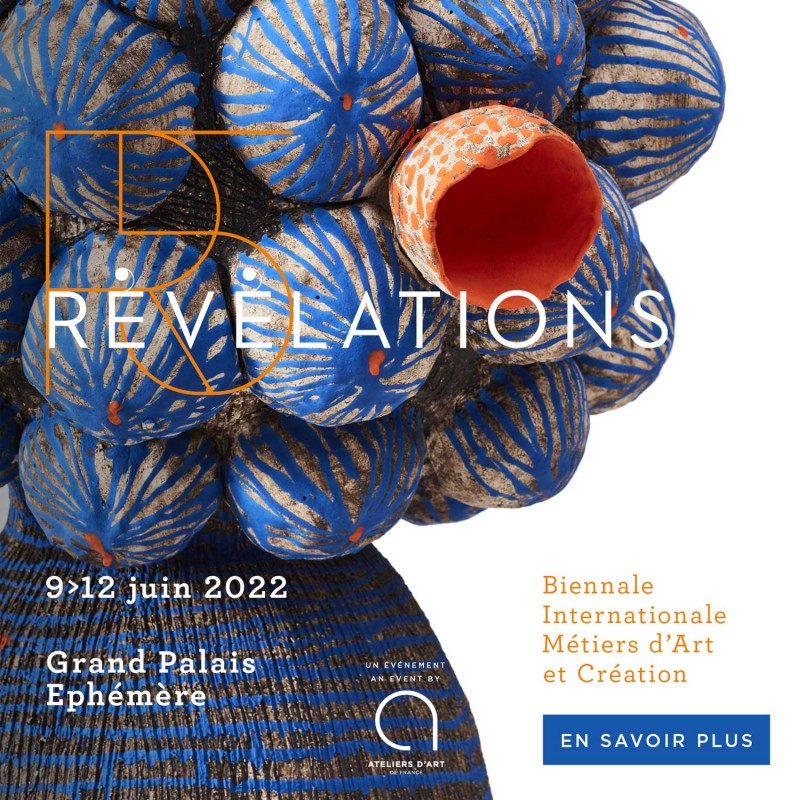  
REVELATIONS 2022
Révélations International Biennial of Crafts and Creation
9 > 12 June 2022 Temporary Grand Palais
Revelations - International Biennale of Crafts and Creation.

Held every two years, Révélations is the not-to-be-missed event that celebrates French and international creation. Conceived and created by Ateliers d'Art de France, a professional organisation representing the 281 French fine crafts, the biennial is the major economic event of the sector. The stage for countless meetings, Révélations brings together the creation market's professionals and fine crafts aficionados around unprecedented works and exceptional expertise.
Informations :
Grand Palais Ephémère, from wednesday 8 to sunday 12 june 2022.
Jeudi 9 > samedi 11 june : 10h - 20h and sunday 12 june : 10h - 19h.
Wednesday 8 is reserved for professionals - prescribers.
Data sheet
Actualité

Public fair