How we work
Pleated, sculpted, colored silks. Art & Craft studio in Lyon. Textile and fashion design. Production of accessories, scarves, stoles and textile objects, unique piece and small series. In a rigorous, methodical quest, the intrinsic properties of different silk fabrics are used to create varied collections. The techniques practiced in the workshop are explored to produce accessories ranging from the simplest to the most complex in decor: plain, tie-dyed, screen printed, needle pleated - AND - in shape: scarves, bibis, sculptural collars, capes, dresses and chasubles.
Know-how & core business
We work with pure white or unbleached silk fabrics. All the transformation work, corresponding to our core business, is carried out in our workshop on the slopes of the Croix-Rousse in Lyon.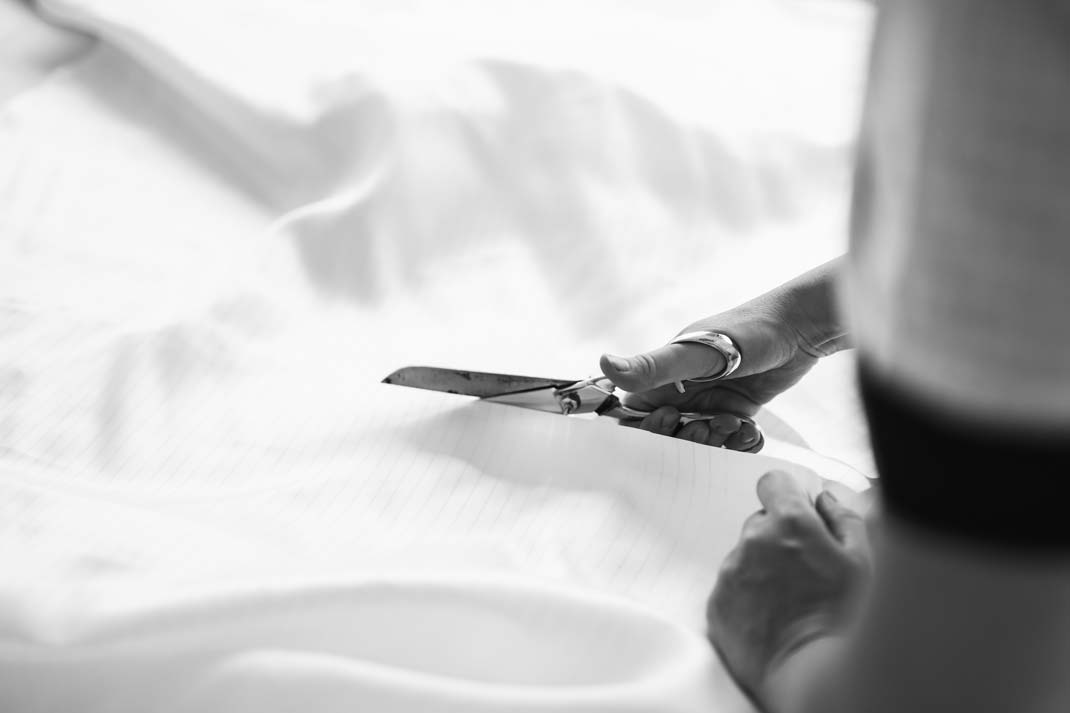 Cutting white silk.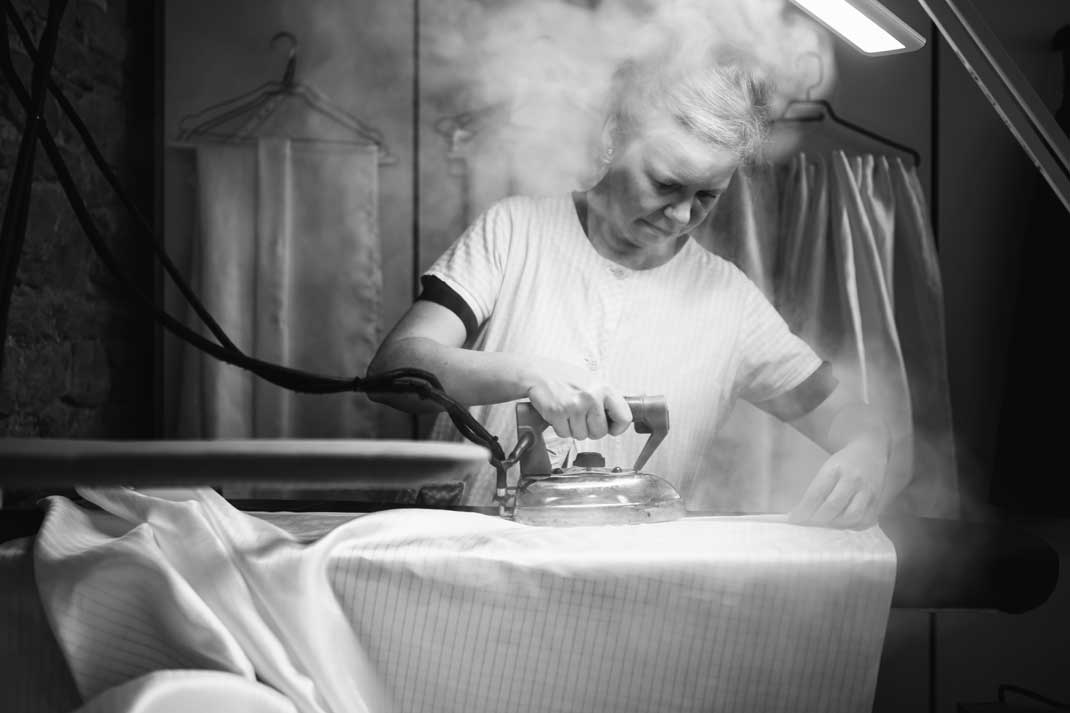 Preparing surfaces and hems.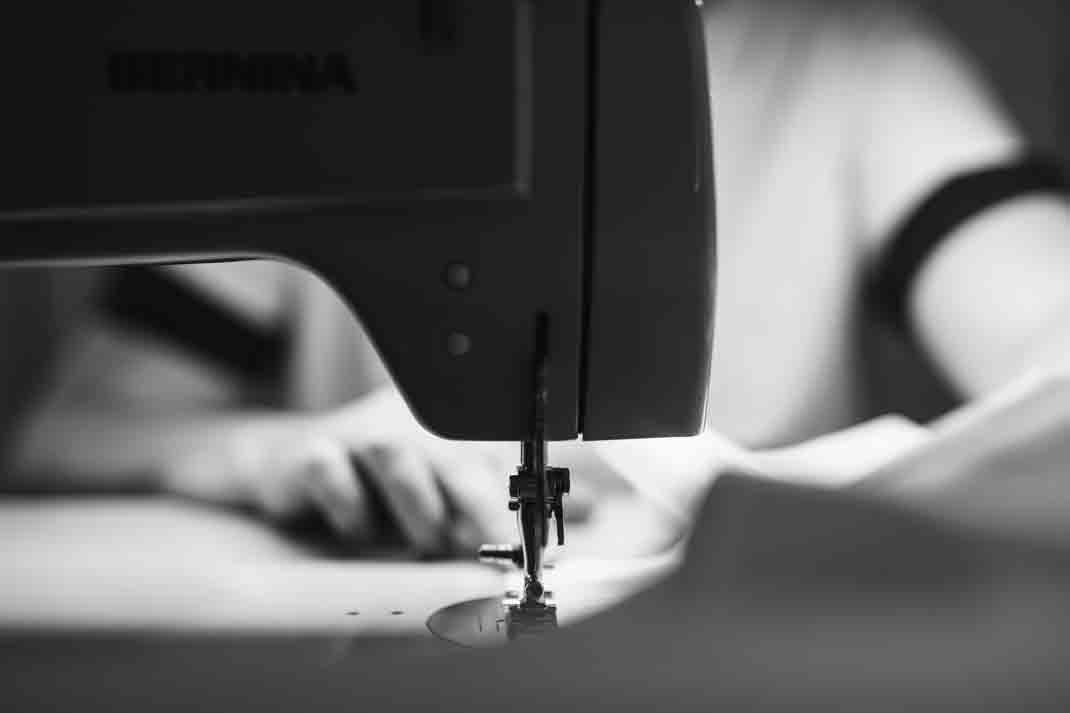 Manufacturing.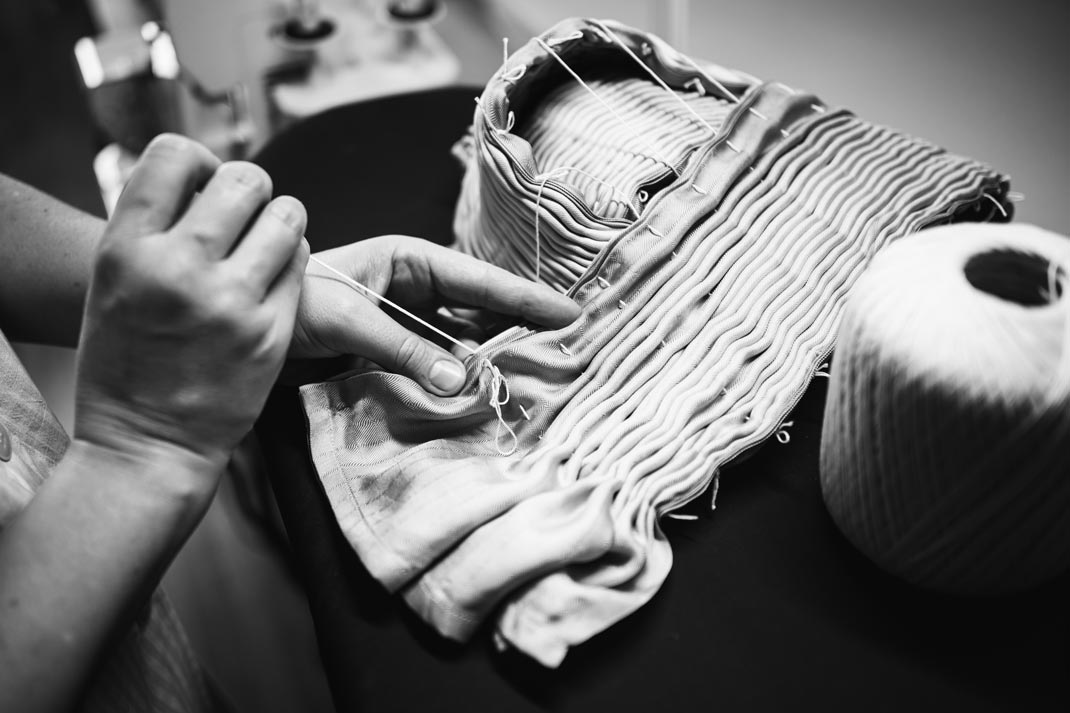 Needle pleating. Our pleating technique is inspired by Japanese shibori.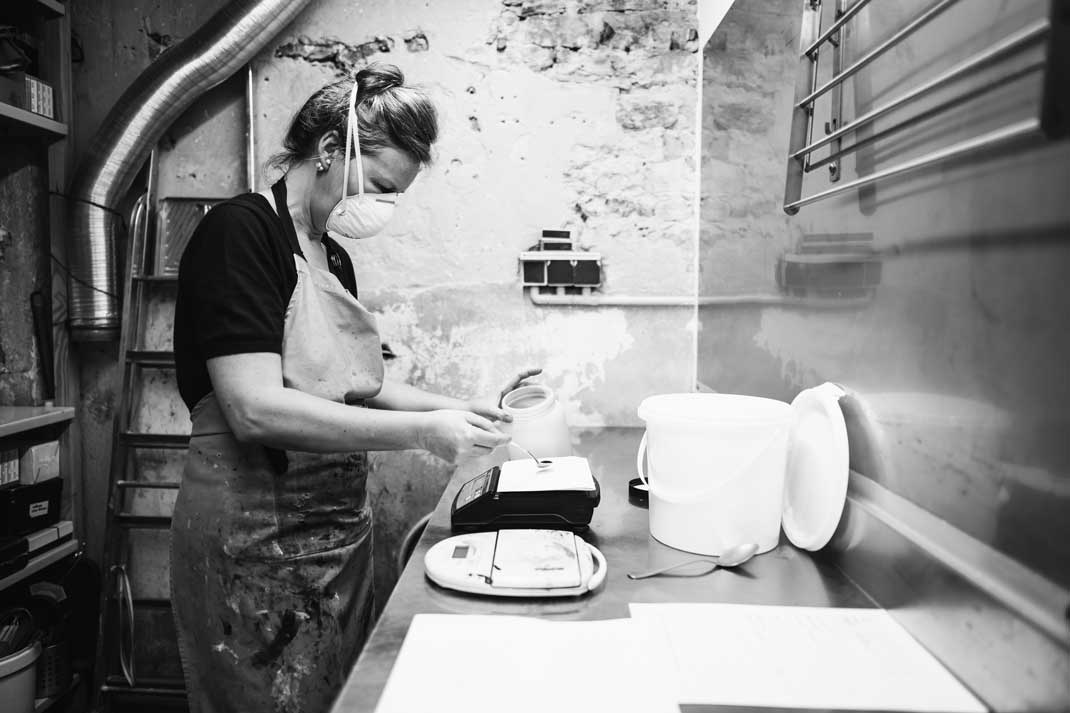 Preparing ingredients for the dye bath.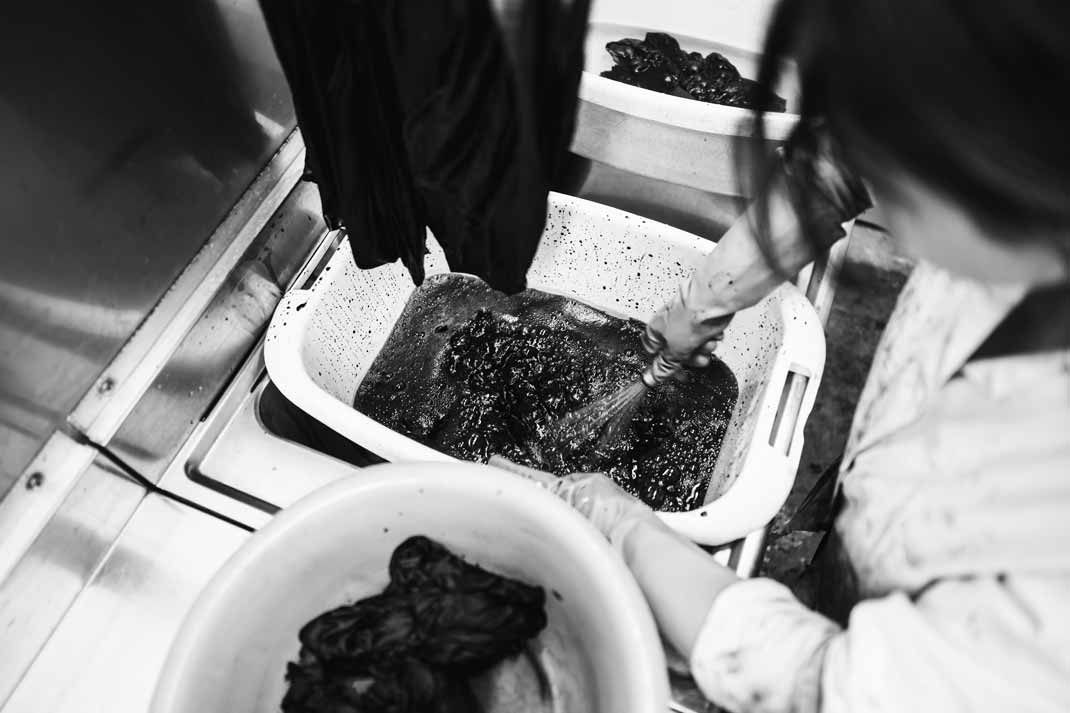 Dyeing.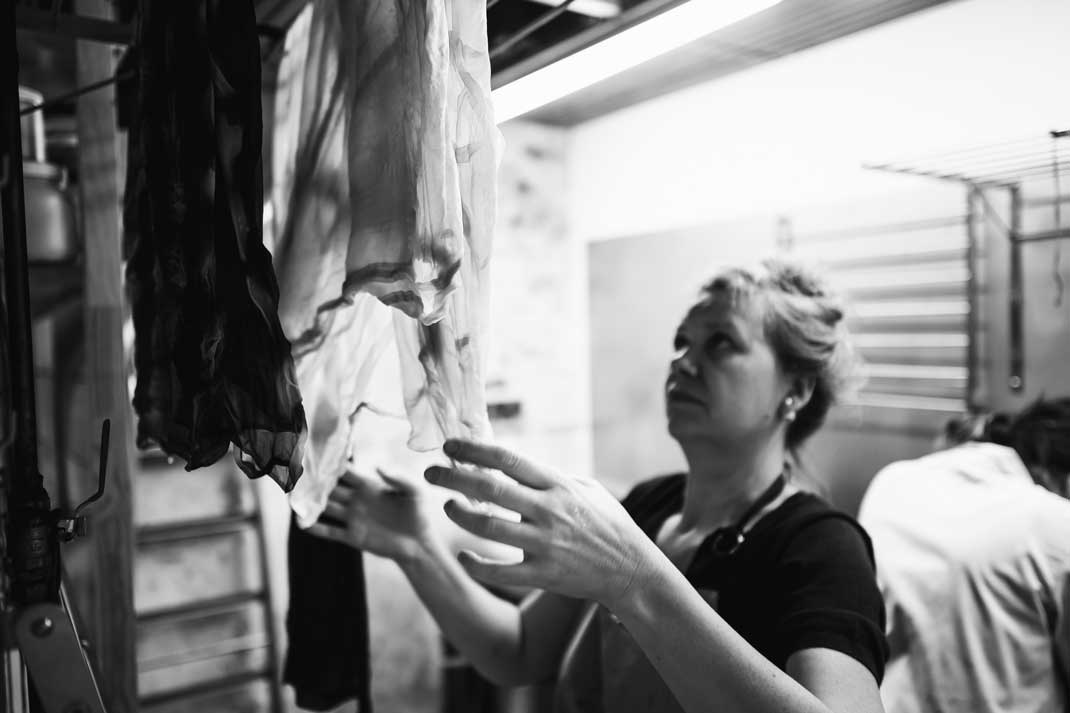 Rinsing and Drying.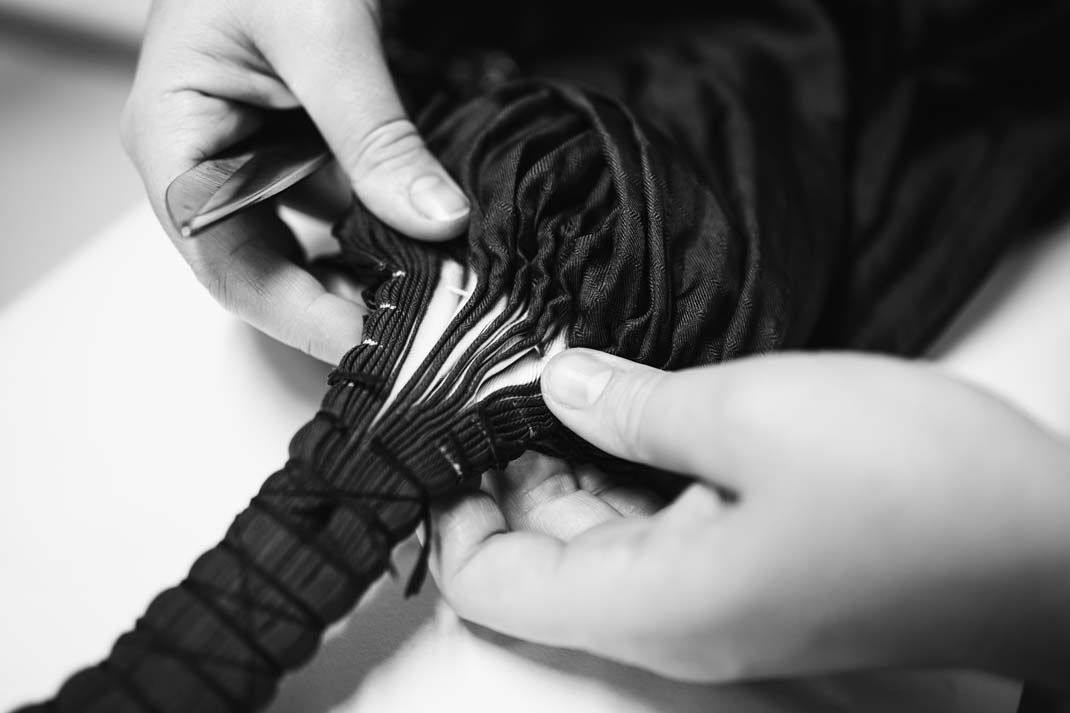 Removing yarns and ligatures.
Creation, color research & color charts
Production of colors by season & Custom colors from our color charts.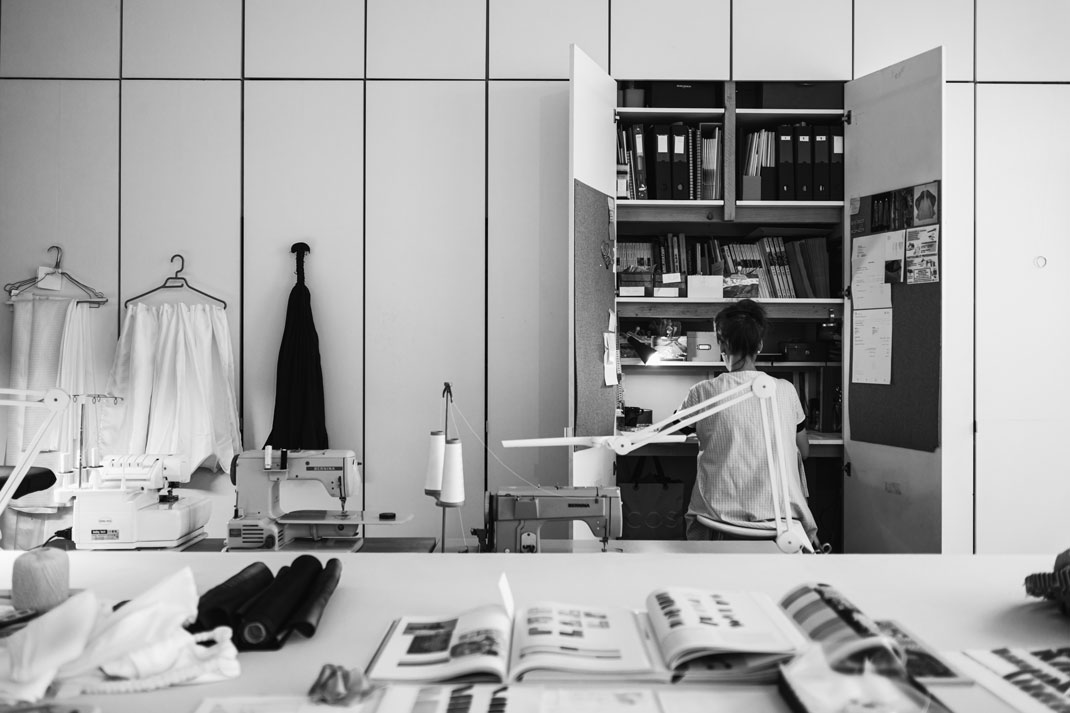 Research and original creation.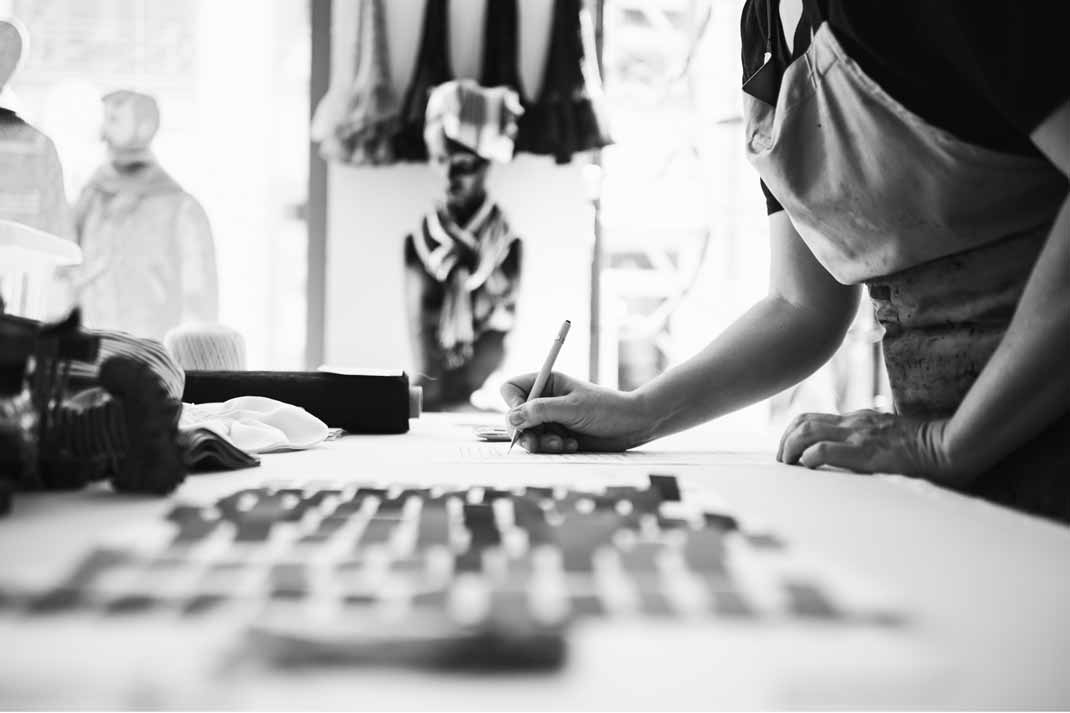 Color search from our color charts. 700 colors are listed, by material and color.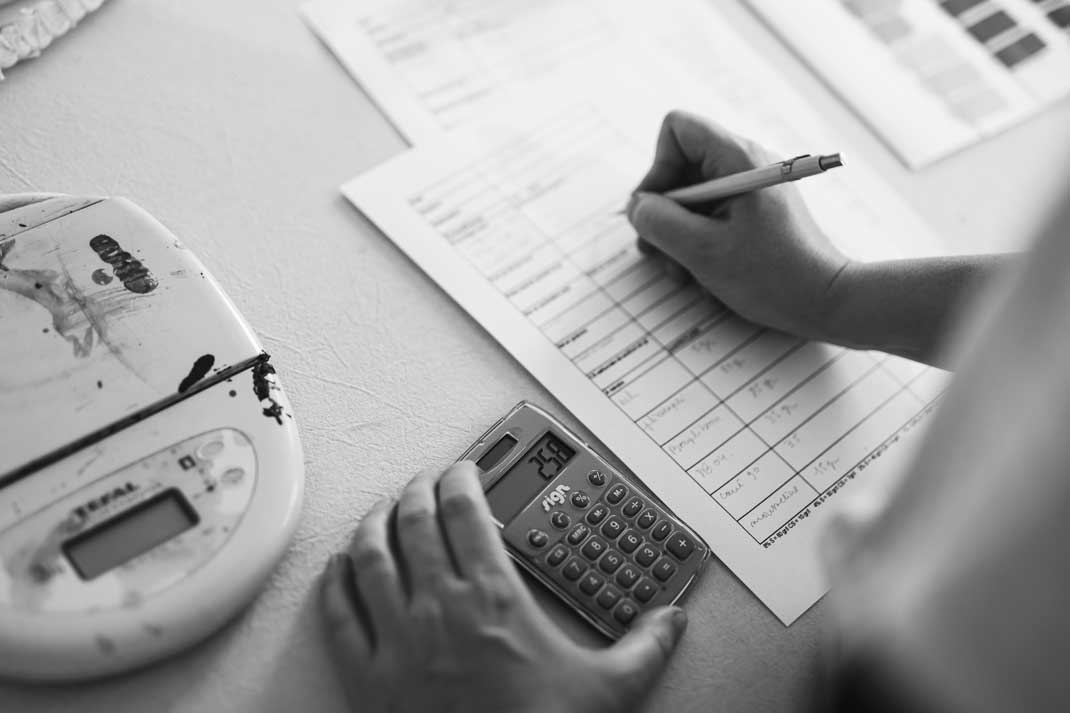 Calculating and preparing quantities
Suppliers & raw materials
Fabrics are chosen for their quality and the regularity and simplicity of the supply chain.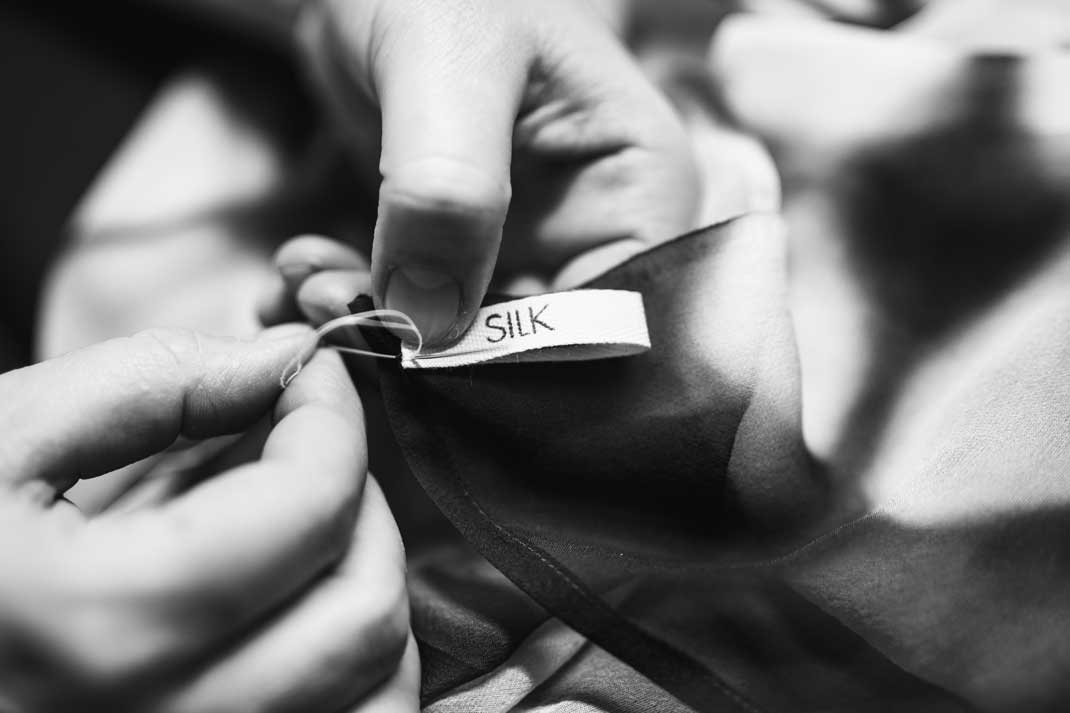 For pure silk and unique piece collections, white and raw materials are sourced from our suppliers in the Auvergne Rhône Alpes region. Silk yarns come mainly from Asia.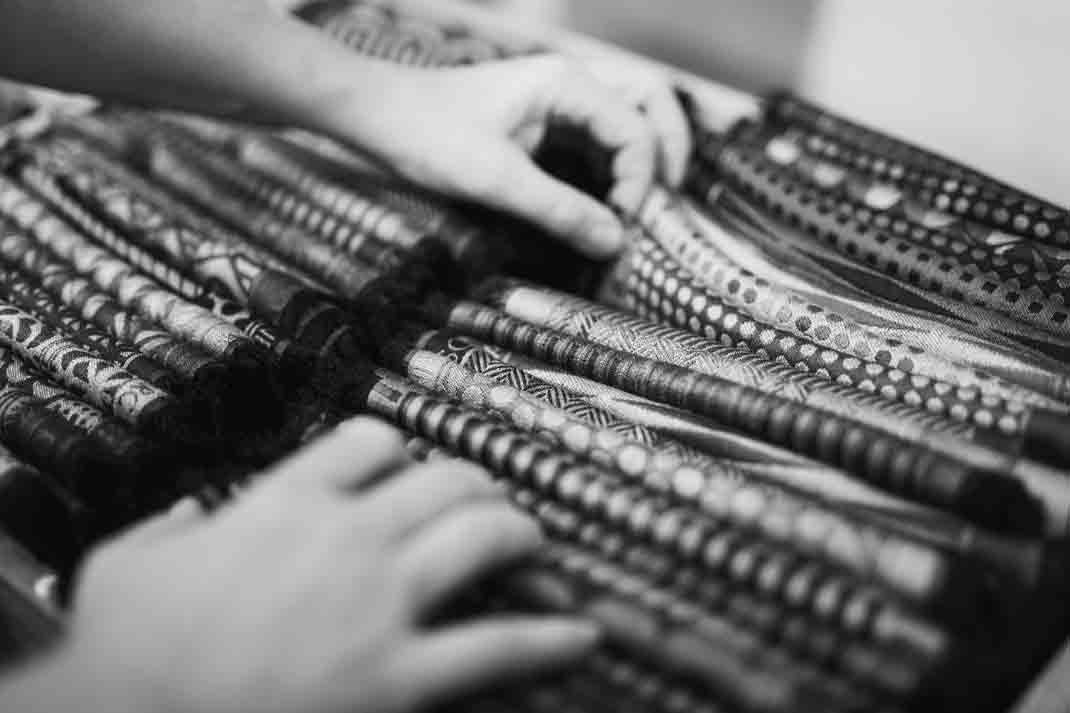 For our jacquard woven collections, we work with a Lyonnais weaver and Italian spinners.
Workshop & Shop
All our items are made in our workshop on the slopes of the Croix-Rousse, Lyon's historic silk district.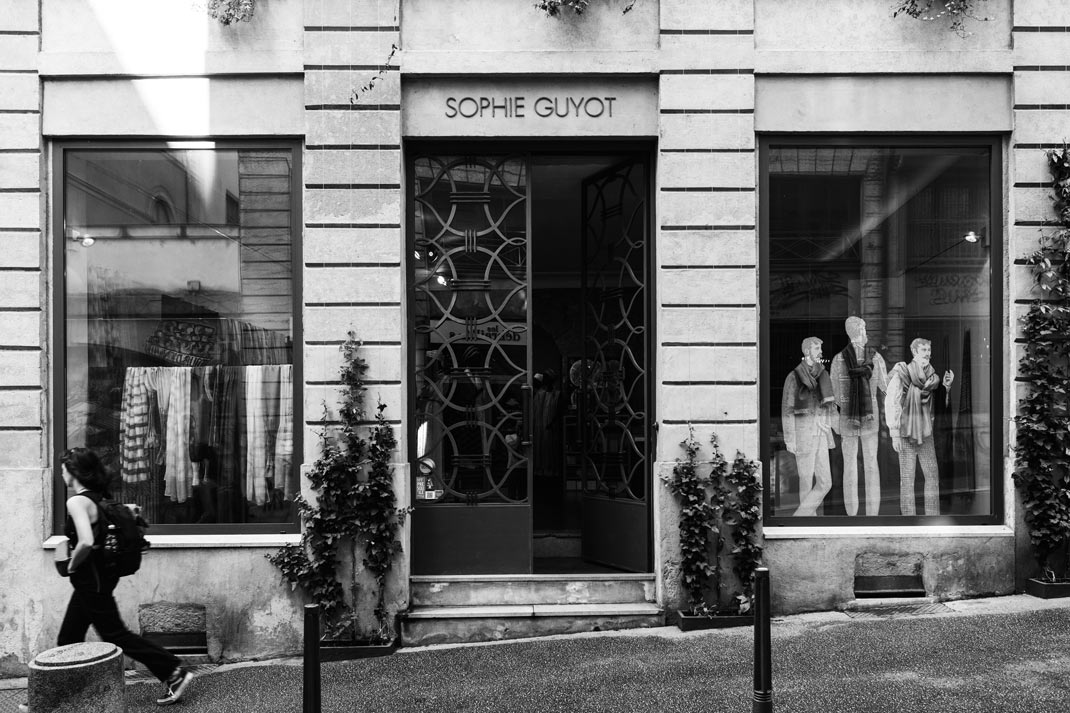 Our collections are available for sale at the workshop. We welcome you according to our availability. Opening hours are updated weekly on our website.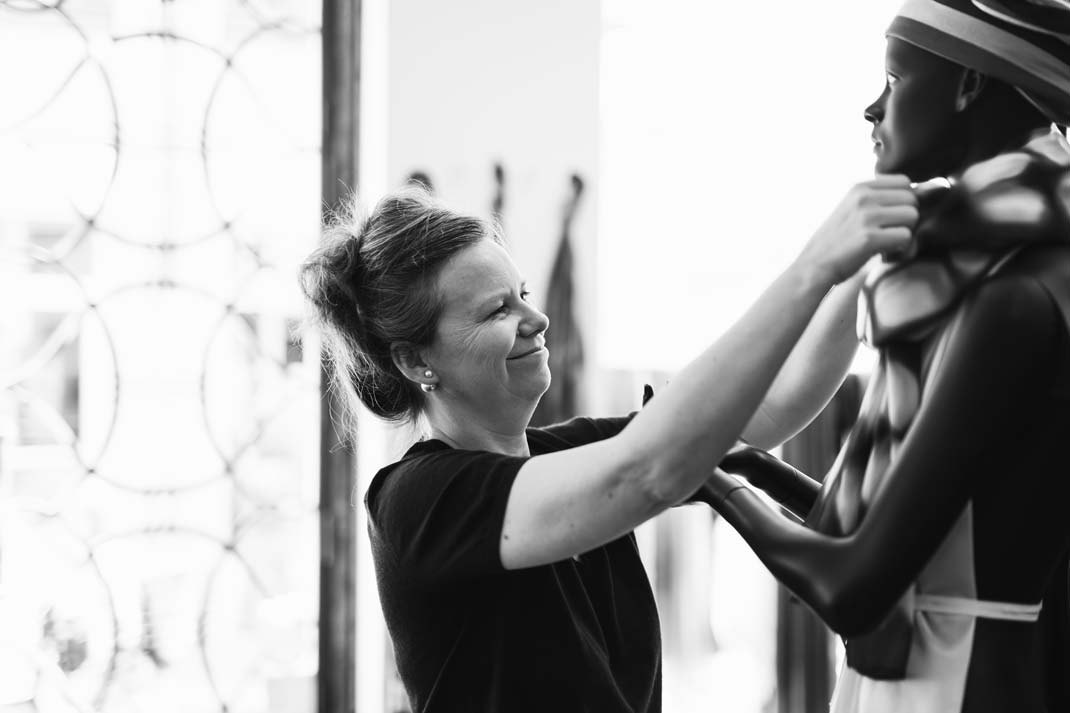 Photographic credits : Aurélien Audy / www.aurelienaudy.com