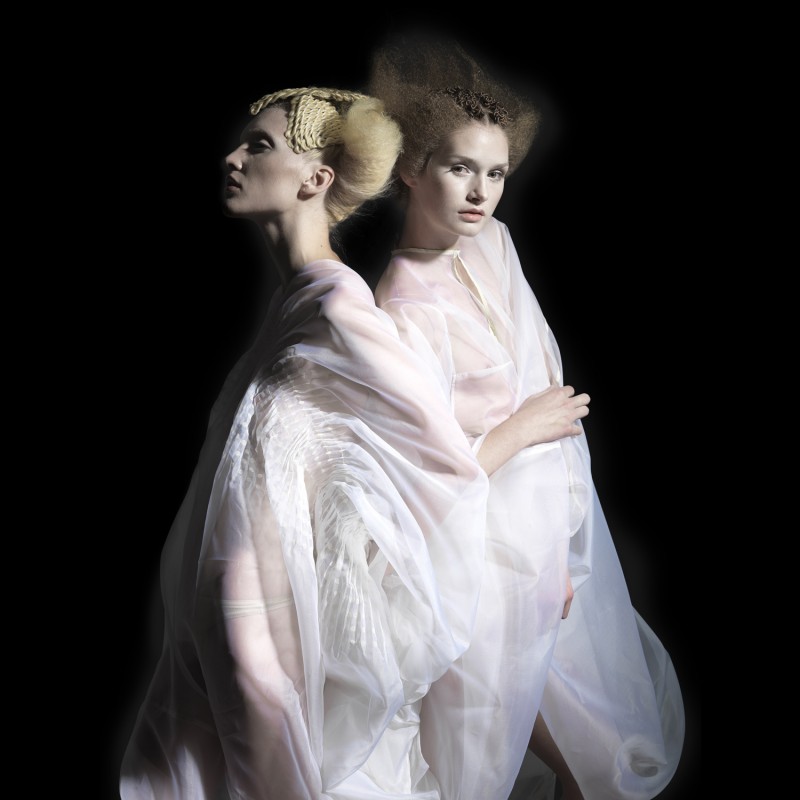  
Mythologies
PHOTOGENIC GENIES. 
With " les exploratrices ",exhibition at the Ateliers de Paris.
Photographs: pH studio.
Makeup: Maureen Friedstedt.
Hairstyle: Wilfrid Karloff.
Style: Sophie Guyot.
In daylight, dresses chiffon, silk organza and antique linen materialize the photogenic geniuses allegorical deities representing light.
In the dark, phosphorescent materials that are emerging and textile objects recreate the accumulated light. Dress outfits of their own light and express a fleeting and supernatural halo.
Data sheet
Actualité

Events and exhibitions