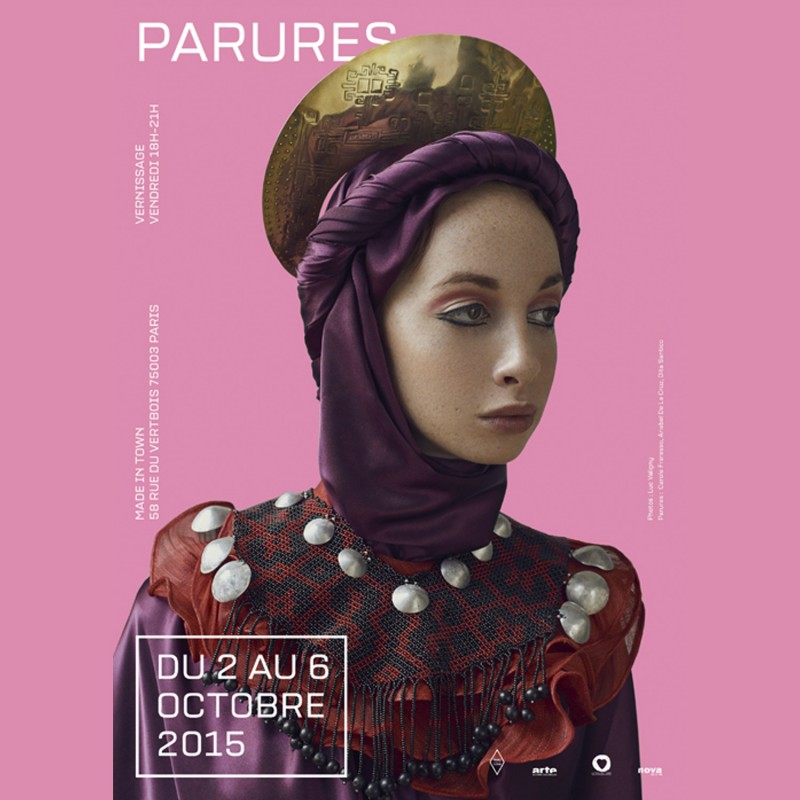  
PARURES
«Parures»
Press presentation and exhibition by Universal Love*
October 2 till 6 th
58, rue du Vertbois
75003 Paris
Pursuing her work for committed, independent fashion, Isabelle Quéhé** is now focusing on a garment-accessory that will showcase the development of traditional craftsmanship and the inventiveness of haute couture. The idea is to create a collection of "parures" in association with thirty designers. Simple or ultra-sophisticated, these ambitious, wearable works of art double as exclusive accessories capable of transforming any style of garment. The accessory thus becomes an essential, which, in passing, encourages us to buy fewer clothes and consume less. Drawing on craftsmanship, this textile art created by employing ancestral techniques or cutting edge technologies, uses both precious fabrics and materials and recycled or found elements. The purpose of this exhibition is to lend a contemporary, visionary and fashionable face to craftsmanship and know-how at a time when artisanal methods the world over tend to be disappearing. This is our way of helping revive our textile craft inheritance.
*The Universal Love association, founded in 1996, champions creation from the heart, with, in 2004, the launching of the Ethical Fashion Show, the first platform for different, committed fashion, as well as the exhibition "Le Revers de Mon Look" ("The Other Side of My Look").
** Isabelle QUEHE founded the first ethical fashion trade show in France: the «Ethical Fashion Show». This long-time ally of free and committed fashion is now focusing on promoting traditional craftsmanship and know-how, mixed with cutting-edge creativity, on an international level.
Data sheet
Actualité

Events and exhibitions