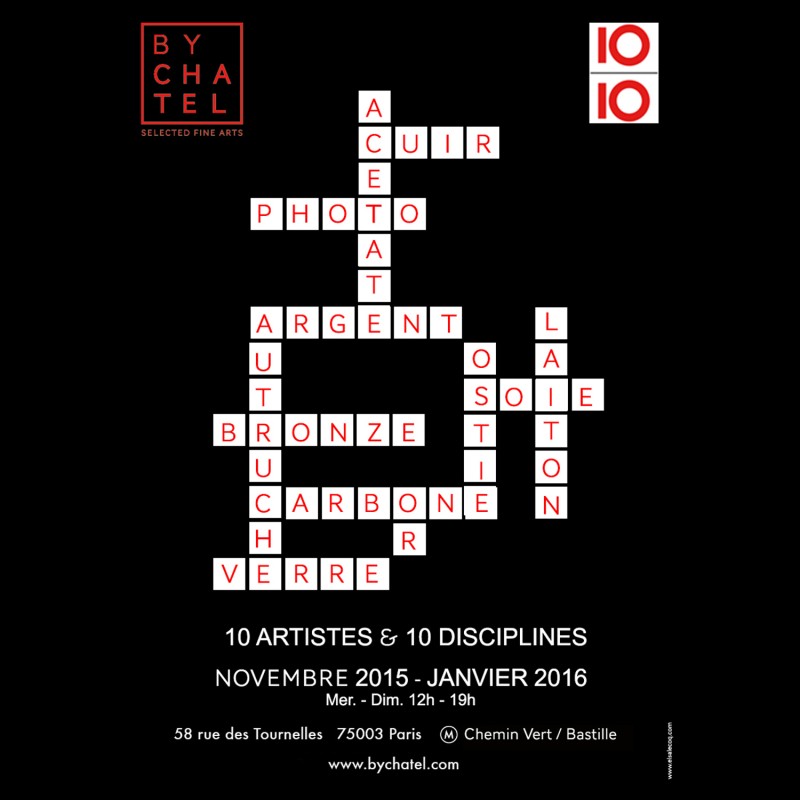  
BY CHATEL 10/10
Exhibiton 10 artists - 10 fields
2015 edition in November and december
58, rue des Tournelles
75 003 PARIS – FRANCE
Undergound : Chemin vert / Bastille
Wednesday - Sunday 10 am to 7 pm
Find a selection of artists, designers in the beautiful gallery of Bernard Yves Chatel in Paris, nearest La place des Vosges.
I will present my latest research "plicatures " on silk twill.
Etymologically, from the Latin plicatura, deplicare meaning: bend, wrinkle. I "invented" the word plicature to talk about my pleating technique on silk which combines pleating, tyeing and dyeing. This term is also used in the medical field (see Medical Dictionary), it is a surgical procedure of folding on itself a tissue or organ. "A plicature shortens a member or cause the joining of two bodies. It is carried out in particular on the muscles and their tendons or the gastrointestinal tract."
Data sheet
Actualité

Events and exhibitions