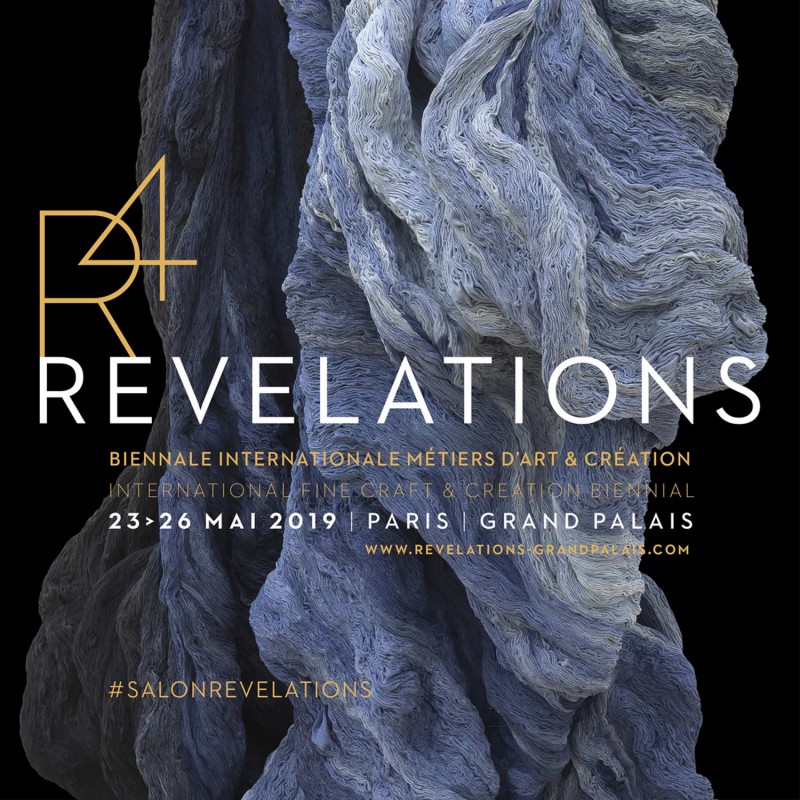  
REVELATIONS
The International Biennial of Crafts and Crafts will be held from 22 to 26 May 2019, under the Nave of the Grand Palais in Paris. Like many collectors and prescribers: architects, decorators, gallery owners, buying offices, artistic directors of luxury homes ... we invite you to come and meet us in this emblematic place in the heart of the capital of creation.
The trade show welcomes more than 400 exhibitors: artisans-creators, artists of the subject, designers, galleries, art manufactures, houses of excellence, Foundations, etc. They offer to more than 38,000 visitors the best contemporary crafts of the world, through single pieces or small series.
Practical information

From 23 to 26 May 2019 – Open to the general public
22nd May 2019 – Full day reserved for professionals, press and VIP.
www.revelations-grandpalais.com
#SalonRevelations
With the support of the Auvergne-Rhône-Alpes region.
Data sheet
Actualité

Public fair